CEITEC PhD and Postdoc Retreats
CEITEC PhD and Postdoc Retreats are annual events, gathering students and young researchers from all CEITEC institutions. Held in beatiful corners of Czech Republic, Retreats serve as a platform for presenting students' research, enjoying talks delivered by invited speakers from Life and Material Sciences fields, productive scientific discussions and networking.
Previous events
CEITEC, IMG and IST Joint Retreat 2019
25th to 26th June 2019, Hotel Luna, Kouty, Czech Republic
The Joint Retreat is a two-day conference that brings together PhD students and postdocs of CEITEC and partner institutions working in life sciences, material sciences, chemistry and physics. Stress-free informal environment for friendly discussions is guaranteed!​
Learn more at retreat page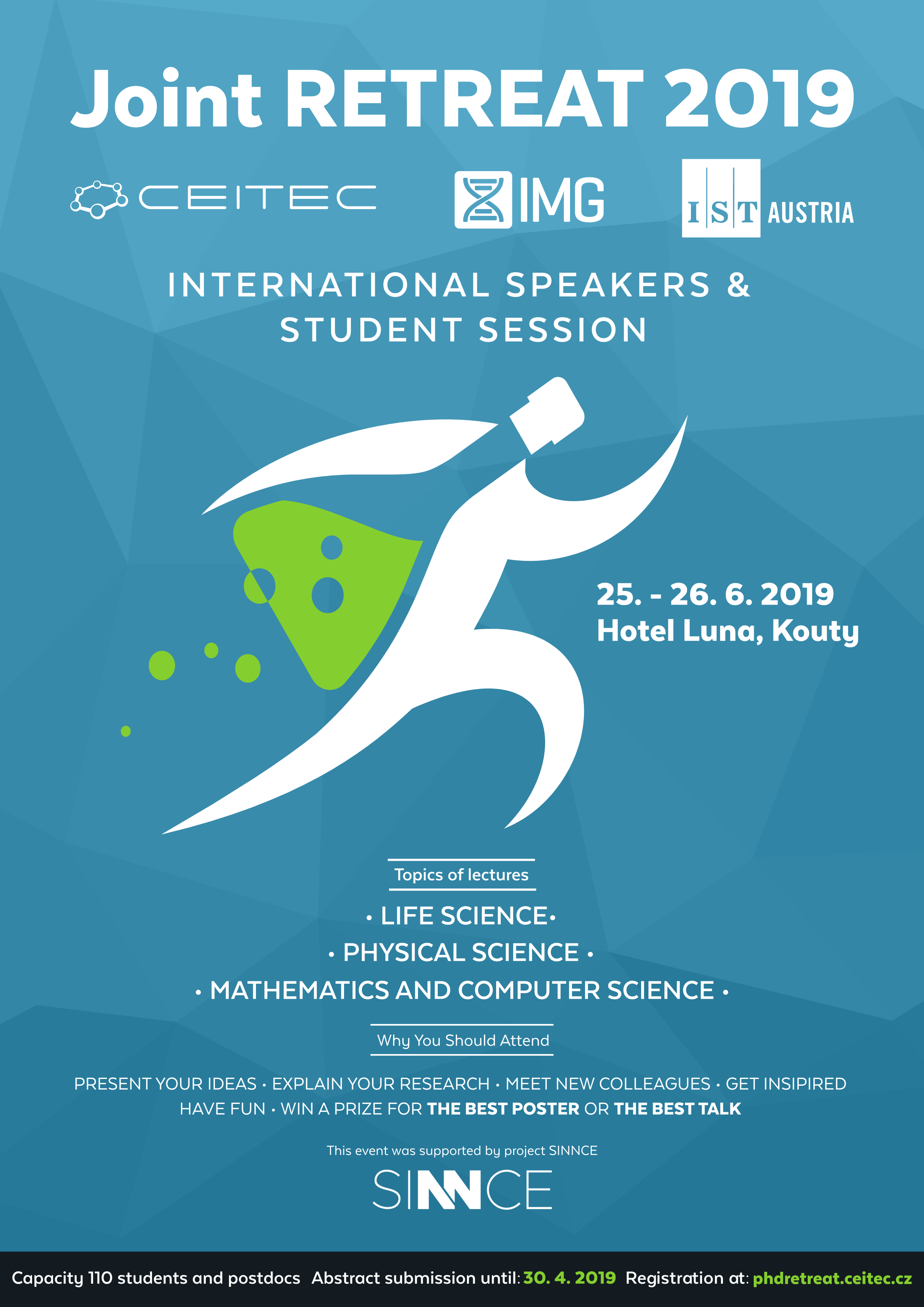 CEITEC PhD Retreat 2015
Valtice, Czech Republic